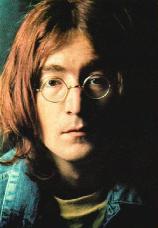 The best music resonates with people who can directly relate to the lyrics. Identifying with your favorite music can be a very powerful feeling. Good music can also be very true to life and surprisingly applicable to referral marketing.
The Beatles have had the secret to generating more sales leads since 1969 and it can be heard on their final album, Abbey Road. The closing line, of the Beatles last song on Abbey Road is, "And in the end the love you take is equal to the love you make". How true when it comes to getting more referrals for your small business!
Getting more referrals is easy. The key is to be the first one to give a referral. The people who you regularly do business with are more likely to send you a new lead after you have sent them one. If everyone plays by these rules, referrals will be passed around like a hot potato in your business referral network.  Lead generation is just that straightforward.
If you're sitting around wondering why you aren't getting any new leads it's probably because you haven't been giving any. Once you stop being selfish and start spreading the love around, you'll generate tons of referrals, leading to new business landing right in your lap.
Which artist do you think has the best referral advice?