According to a study conducted by email marketing experts Constant Contact, 70% of small business owners anticipate moderate to significant growth 2009. Several organization worked in conjunction with Constant Contact to put together the "Small Business Attitudes & Outlook Survey". These companies included the American Chamber of Commerce Executives (ACCE), SCORE and the Association of Small Business Development Centers (ASBDC).
In 2009 do you expect your business to?
If growing significantly or moderately, do you plan on hiring additional employees this year?

How has your cost of doing business changed in the last 12 months?

In which areas of your business have you seen an increase in costs during the last 12 months?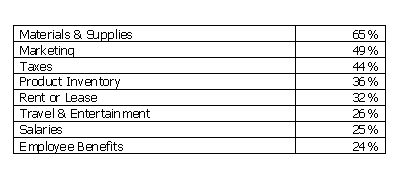 Have you taken any of the following actions in response to the current economy?
Do you conduct outbound communications with your customers on a regular basis?

If yes, what avenue do you use to conduct your outbound communications?

How do you feel you are keeping up with technology?
Are you using any of the following online tools to market your product or service?

*Results from more than 3,000 respondents were recorded. This survey was conducted from April 30, 2009, through June 12, 2009.
As you may know, Referral Key is a part of Constant Contacts partner program. Consider a combined marketing effort for 2009. Referral marketing, combined with email marketing will ensure you generate sales leads even in a downed economy.